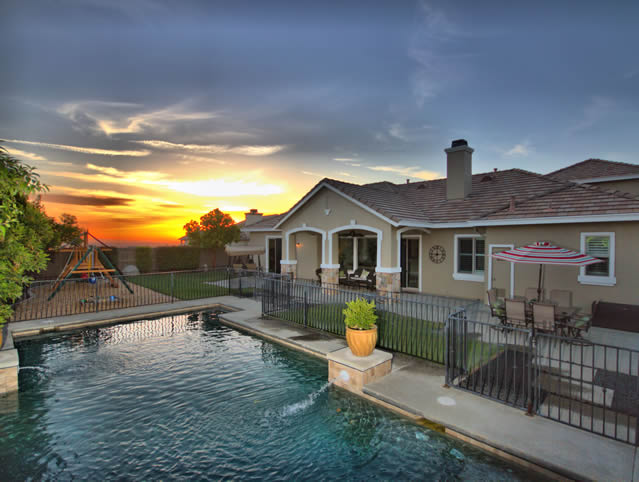 We provide our professional pool cleaning services in Elk Grove, CA. Hi, I'm Tim Rehard, the owner of Aquatic Innovations Inc, and we service all of Elk Grove here in Sacramento County. We provide weekly pool service and would love to have you try out our service if you have a swimming pool that could use a pool maintenance professional. We are in the business to protect your investment in your pool and create a healthy swimming environment for you, your family and your friends.
We have been serving the Elk Grove, CA and surrounding areas for over 12 years. We have the knowledge and skills to keep your pool running efficient and worry free.
Elk Grove is a unique community on the outskirts of Sacramento County, so often its difficult to find a good pool company who is willing to drive as much as 30 miles each way to service pool within the area.
We have had weekly pool service available for Elk Grove for quite some time, so you can count on Aquatic Innovations Inc. to service you pool professionally and promptly each week. If I'm not the one directly servicing your pool, I guarantee you that I'm sending out one of my knowledgeable and trained technicians to your Elk Grove home.
we have very simple pool service plans to suit your needs and we're not here to confuse you with all the unnecessary pool jargon. We pride ourselves on our consistent and reliable weekly pool maintenance that keeps the quality of your water looking (and feeling) like you just filled it for the first time. We look forward to earning your business as the leading pool company here in the Elk Grove and we hope you'll give us call soon.